Modifx Products
We are the proud manufacturers of a range of high-quality hobby products for use in the tabletop wargaming, model kit and architectural modelling markets. Our hobby products are great quality, offered at a very competitive price for wholesale and retail customers.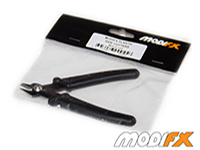 Our hobby tools and accessories are perfect for the beginner and expert hobbyist alike. Our products are sturdy and well-made. The range includes files, flush cutters, drill bits, pinning vises, universal work holders and hobby knives. Our products are also available in handy sets, combining all the products needed for sculpting (multiple types of files), and drilling and pinning (including brass rods and drills).
BRUSHES, AIRBRUSHES AND ACCESSORIES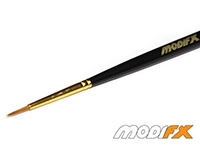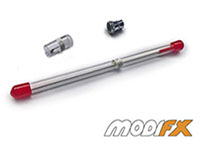 The Modifx brush range includes Kolinsky sable and synthetic tip brushes in round and triangle shaped handles in a variety of popular sizes for tabletop wargaming, model kit and hobbyists. E

ach Modifx brush has been checked for quality in Australia to ensure it meets our standards, providing our customers with a comfortable, high quality brush suitable for long painting sessions.
Our airbrushes are suitable for the beginner and intermediate hobbyist. They are r
eliable with easy to use dual action gravity feed action. It has a comfortable yet elegant design well balanced for extended airbrushing sessions. We also have a range of Modifx airbrush maintenance accessories and spare parts.
To complement our brushes and airbrushes, we also carry painting accessories, such as paint palettes, wet palettes, cleaning pots, dropper bottles and more.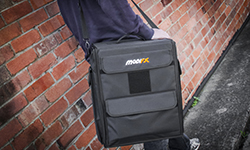 Our transport cases are designed to carry tabletop wargame miniatures and accessories. They are available in three sizes - a small skirmish size, a medium sized army bag, and a large 'battalion' sized bag. The cases can be customised with a variety of foam combinations. The cases have a tough, sturdy construction, are perfect for transporting delicate miniatures and offer exceptional value for money.
SCENICS, RARE EARTH MAGNETS AND GAMING ACCESSORIES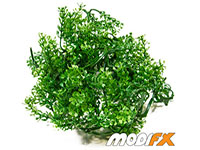 Modifx has an extensive range of scenics designed for tabletop wargaming, dioramas and architectural modelling. These include artificial foliage, textured ABS sheets, plain ABS sheets and various types of ABS card rods and sticks.
We offer a range of rare earth magnets in a variety of sizes, and in sets containing appropriate sized drills. Magnets are perfect for gamers wishing to convert their miniatures, or easily switch parts between models. We also have our own brand of instant mold and epoxy which can be used for replicating small parts or customising and converting models.
We also have a variety of gaming accessories, including tape measures, dice in D6, D10 and D20 sizes in a wide range of colours, both opaque and translucent.
We are always on the look out for new products to bring to the market.
If you would like to work with us, please send through your name, company details, delivery and contact information directly to
steve@modifx.com